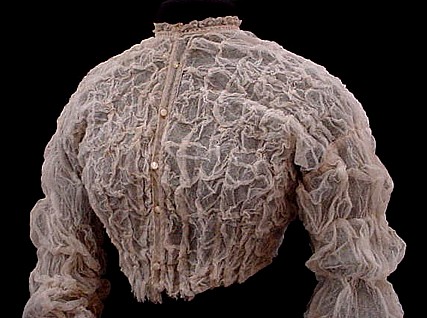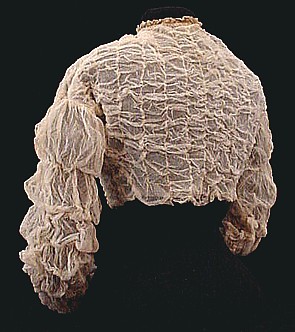 A simply captivating original Civil War era lady's entirely hand made lavishly ruched white tulle blouse. Piped drop shoulder seams to the fitted sleeves that are shown extended. Lace trim at the neckline and five shell buttons at the front closure, with lace trim to the back split cuffs. A hemless raw bottom edge, and a 34" bust. In good presentable condition, with a very few tiny age flaws and stains. A most feminine fashion statement.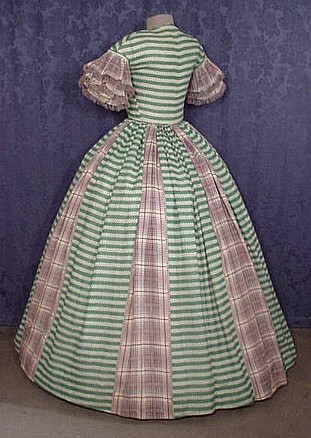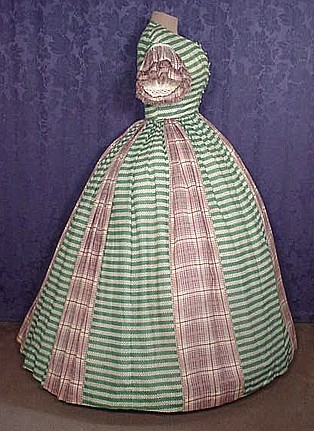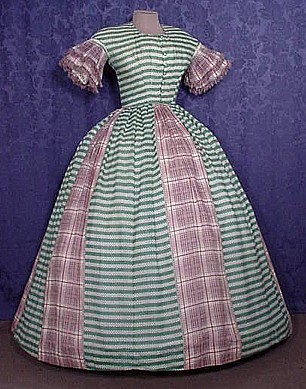 A dynamic circa 1855 lady's bold green striped and soft mulberry plaid printed wool challis one piece dress. The bodice is lined and stayed, with a two dart front construction and a two part center seamed back. All hand sewn. Piped at the neckline, drop shoulder seams and waistband, with six green bullseye china metal shanked buttons at the front closure. Lace trimmed lawn undersleeves beneath two tier cartridge pleated oversleeves with decorative fringe edges. A cartridge pleated waistband and a turned hem. A 34" bust and 25" waist. Quite a wonderful dress in a colorfully striking print!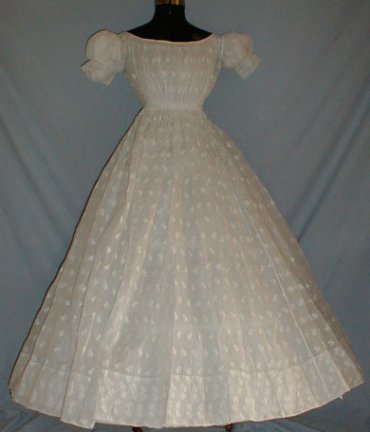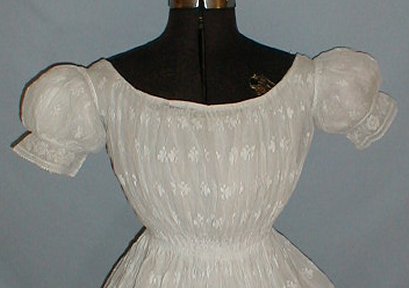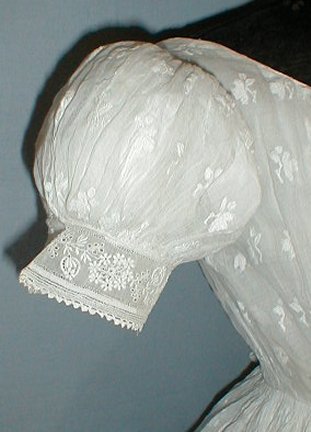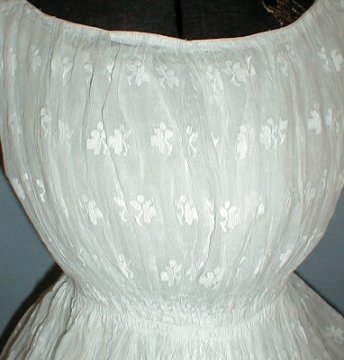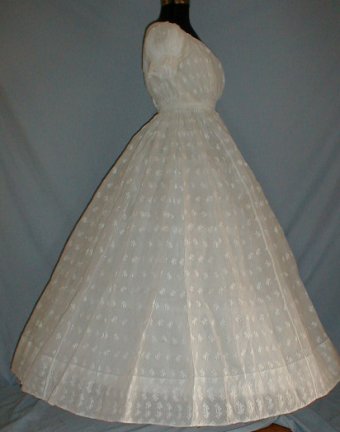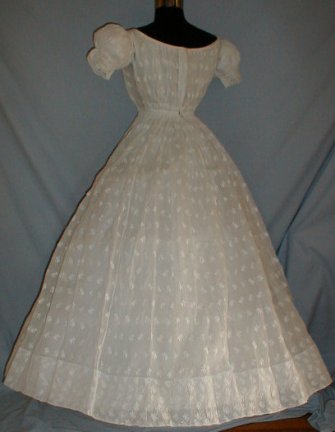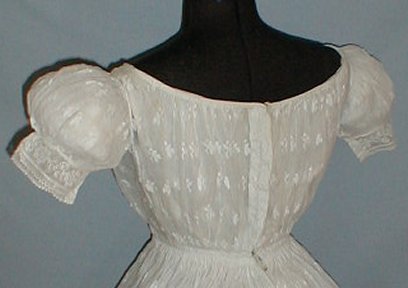 This is a delightful and romantic Civil War period summer evening gown. The gown is made of fine white muslin that has an overall pattern of embroidered flowers. The short puffed sleeve cuff is trimmed with a boarder of exquisite tiny flowers and leaves. The edge is trimmed with van dyke points. The sleeves are piped at the armscye and just above the embroidered boarder. The rounded neckline and waist are also piped. The front point of the waist is ruched. The full skirt is attached to the waist with cartridge pleating. The gown is not boned or lined. It closes up the back with hooks and eyes. Bust 34 Waist 22 Length of skirt 39 Width at hem 156 inches.
Most of the pictures on this page are from eBay unless otherwise noted.